Our staff of highly qualified physicians, physician assistants, certified nurse practitioner and nurses have many combined years of expertise and knowledge of the newest and improved, advanced treatments in dermatology.
Full Service General Dermatology
Learn about your skin! Detailed, educational full body skin exam: a professional skin exam is carried out to detect any early signs of pre-cancerous lesions, skin cancers, dysplastic (pre-cancerous) moles, melanoma, and gives you peace of mind.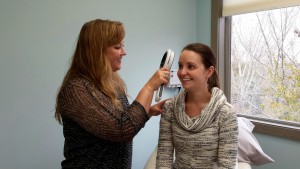 Acne
Alopecia (hair loss)
Athlete's foot, fungal infections
Eczema, contact dermatitis (allergies, rashes)
Herpes simplex (cold sores)
Herpes zoster (shingles)
Lupus
Moles
Nail disorders
Psoriasis, psoriatic arthritis (joint pain), biologic treatment therapy
Rosacea
Skin cancers: basal cell carcinoma, squamous cell carcinoma, melanoma
Skin lesions: seborrheic keratosis, actinic keratosis, lentigines
Urticaria (hives)
Warts
In Office Surgical Procedures
General Skin Surgeries: (Local anesthesia) Removal of moles, cysts, skin tags, skin cancers, lipomas, and many different types of benign (non-cancerous) lesions.
MOHS Micrographic Surgery: This unique surgery technique is performed by board certified MOHS surgeons.  MOHS surgery offers the highest potential cure rate (99%) for treatment of certain types of skin cancers.
Reconstruction Surgery: Simple, intermediate, and complex repairs of surgical defects, as well as flaps and skin grafts.
Treatments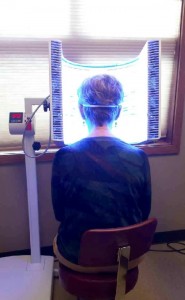 Light Therapy: UVA, UVB Narrowband, Hand/foot UVA treatment.
Photo Dynamic Therapy: Another option for the treatment of sun damage/ pre-skin cancers.  Levulan® solution is applied to the skin followed with a Blu-light treatment.
Patch testing: Allergens are applied to the skin to diagnosis contact dermatitis and rash allergies.
Cosmetic Rejuvenation Services
miraDry®: A new generation of technology to reduce/permanently stop underarm sweat and odor.  The device delivers miraWave™ energy eliminating underarm sweat glands.  
Botox® Injections for Hyperhidrosis: For excessive sweating of the underarms and palms of hands.
Botox®, Dysport®, Xeomin®: Injections that eliminate wrinkles by causing facial muscles to relax, resulting in a smoother, more youthful skin surface.
Juvederm®, Juvederm Voluma®, Belotero®, Restylane®, Radiesse®: Injections to correct facial wrinkles and folds, depressions in the skin, scars, restores lip borders, and face sculpting.
Kybella™:  FDA approved treatment that uses a safe, injectable solution to eliminate submental fat (the pad of fat that hangs beneath your chin).  It is a non-surgical treatment that allows patients to return to their routine with little to no downtime.
CO2RE® (Fractional CO2 Resurfacing Laser): Anti-aging resurfacing of the skin and treatment of fine lines and wrinkles, rebuilds collagen, reduces scars, and destroys sun damage and age spots.
BBL Laser: Treatment with broadband light, otherwise known as intense pulsed light (or IPL). This has revolutionized the treatment of freckles, sun spots, lentigines (brown spots), telangectasia (broken blood vessels), generalized redness, and facial discoloration. Other benefits include rejuvenation and proven studies show long-term aging benefits.
Glycolic Acid Chemical Peels: Improves skin texture and tone and gives your skin a healthier glow.
Microdermabrasion: The top layer of skin is exfoliated which promotes a smoother skin texture.
Microneedling: FDA cleared and dually-indicated to treat acne scarring and fine lines/wrinkle reduction.
Sclerotherapy: Injections for treatment of spider veins of the legs.  Concentrated saline is injected into the smaller veins to diminish the pinkness/redness and/or clear the veins.
Candela GentleMaxPRO® and Candela GentleLASE™ (Alexandrite/YAG Laser): Removal of unwanted hair to all areas of the body, red/purple birthmarks (port wine, hemangioma, and angioma growths), treatment of brown pigmented lesions, telangectasia (broken blood vessels) of the face and body.
Blepharoplasty: Upper eyelid lift surgery.  As our skin ages, it gradually loses its elasticity causing excess skin to sag.
Resources