Welcome to Dakota Dermatology, Ltd.  Dr. James R. McGrann founded Dakota Dermatology in May of 1997. Dr. Sarah K. Sarbacker joined the practice in July of 1997. In October of 2003, we welcomed Dr. Kelly M. Jerstad to the practice. September of 2012 brought the addition of Dr. Carmen M. Schwartz to Dakota Dermatology. And in July of 2017, Dr. Kendra D. Watson joined the practice.
Our Physician Assistants work closely with the physicians to provide thorough and comprehensive care.  Dakota Dermatology offers three certified Physician Assistants that provide specialized dermatological care.  Cheryle L. Brandt, PA-C came to our practice in June of 2006, Kathrine A. Jibben, PA-C joined in February of 2007, and Rachel R. Rydell, PA-C joined Dakota Dermatology in May of 2014.
As an independent group, we are free to work with other physicians at any hospital or clinic.  We are dedicated to directing our patients, whom require a multi-specialty approach, to the best physicians without concern for hospital or clinic affiliation.
Our doctors and staff strive to provide an atmosphere where patients feel our compassion and team approach from the moment they are greeted by our front desk staff, to our provider's final goodbye.  By creating a respectful, cheerful environment where our staff enjoy their jobs, we have created an atmosphere that ultimately promotes the health and care of our patients.
Estelline native Dr. Carmen Schwartz, along with Rachel Rydell,   PA-C, also offer dermatology services at Brown Clinic Northridge in Watertown, SD. Appointments are available on Mondays. Call 888-986-6022.
Dr. Kendra Watson also offers dermatology services at Madison Regional Health System in Madison, SD. Appointments are available on Mondays. Call 888-986-6022.
Dakota Dermatology is proud to be members of: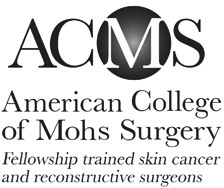 and the South Dakota Dermatology Society