Welcome, Dr. Kendra D. Watson!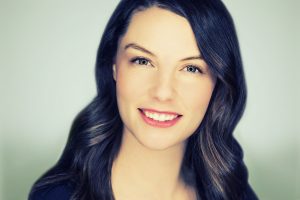 We are excited to welcome Kendra D. Watson, MD to our practice! She is a Sioux Falls native and recently completed her dermatology residency at Mayo Clinic. Dr. Watson is currently accepting new patients. Please call 605-330-9619 to schedule an appointment.
Dr. Watson is also seeing patients at Madison Regional Health System in Madison, SD one Monday a month. Please call 605-330-9619 or toll-free 888-986-6022 to schedule an appointment.
Kybella™ Promotion
While supplies last- when you purchase 2 vials of Kybella™, you will receive the 3rd for free! Call 605-330-9619 to schedule your Kybella™ appointment today!
Insurance Changes
With the recent changes to Sanford, Avera, and Dakotacare health plans, we would like you to know that Dakota Dermatology remains an in-network provider for most of these plans. Please see the Insurance Page for more information.
 
Dakota Dermatology is excited to offer miraDry®- a new generation of technology that reduces/permanently stops underarm sweat and odor.  miraDry® is FDA cleared and creates long-lasting results within minutes of treatment!
 Learn what miraDry® can do for you!
Do you…
Sweat under your arms more than you like?
Apply antiperspirant or deodorant more than once a day?
Worry someone will see your sweat stains?
Worry that your underarm sweat stains make a negative impression?
Dress to hide your sweat?
Avoid social situations because of your underarm sweat?
miraDry® is about you…
Feeling confident that your favorite silk blouse won't show wet marks, giving away that you might be anxious or nervous, uncomfortable or just too warm on that special date.
Knowing that your trademark black dress will stay clean and free of chalky white antiperspirant marks.
Being confident standing in front of the big boss—ready to present your breakthrough idea knowing your shirt won't show wet marks when you take off your suit jacket.
Feeling carefree enough to head out with the team after work knowing you won't look or smell like you've had the toughest day of the week.
Taking the bothersome issues that come from underarm sweat out of your daily life, leaving you clean, confident, and carefree.
Feeling clean all day long.
How it works…
miraDry® delivers miraWave™ energy which is proven to be the ideal method for treating the sweat and odor glands in the underarm.  It creates targeted heat in the area where glands reside and safely eliminates them.  Once those glands are destroyed, they do not grow back. The advanced design of the miraDry® system continuously cools your skin during treatment for added comfort and safety.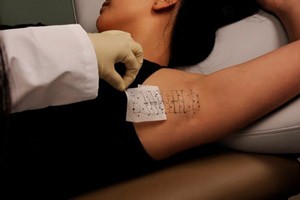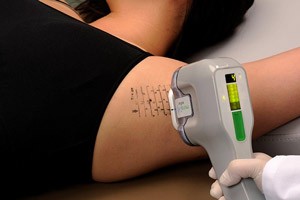 To schedule your free miraDry® consultation, please contact Julie, Nurse Supervisor, at 605-330-9619.
Hidradenitis Suppurativa
Humira® injection now has an FDA indication for the treatment of adult patients with moderate to severe hidradenitis suppurativa, a chronic skin condition featuring lumps in places such as the armpits or groin.
Kybella™
Struggling to lose your double chin?  We are excited to announce we now offer Kybella™!  Kybella™ (deoxycholic acid) is an FDA approved treatment that uses a safe, injectable solution to eliminate submental fat (the pad of fat that hangs beneath your chin).  It is a non-surgical treatment that allows patients to return to their routine with little to no downtime.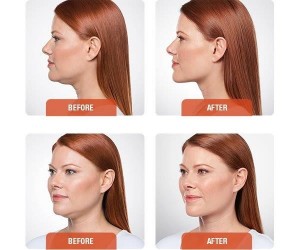 Results shown are after 3 treatments